Rainbowofmagnoliafountainsoflife.org
Help Ever Hurt Never
Home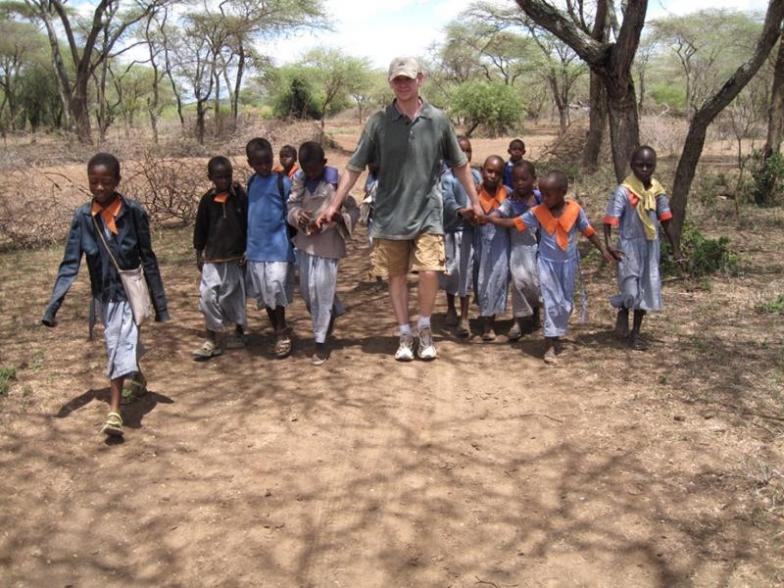 A message from Rainbow of Magnolia Fountains of Life founder, Dariusz Stuj:
A long time ago, I discovered that, for me, the real route to happiness was helping other people.
It all began with a quote by the late John Paul II:
"Each one of us, in some way, rubs against (the) hunger and poverty of others. We know how to
share bread with those who don't have it or those who have less than us. We know how to open
our hearts to the needs of our brothers and sisters, who suffer as a result of poverty and scarcity.
Sometimes they are ashamed of admitting it, hiding their hardship. One must discreetly give
them a brotherly, helping hand."
My journey continued on missionary trips, with experiences that left their marks on my memory
and heart. I felt blessed to be able to assist the poor and sick in Guyana, work in orphanages in
Belarus and Poland, and serve homeless and drug-addicted people in St. Petersburg, Russia.
Then, in 2007, I was given the opportunity to sponsor a few Maasai tribe children in a small
village in southern Kenya. The more I learned about the village, the more I saw ways to help the
community as a whole.
But first, I was offered help, myself. The workers from my company, Rainbow of Magnolia
Landscaping, all volunteered to donate a week's wages to jump-start this new effort. Their
enthusiasm enabled me to raise $20,000, making it possible to build a proper water system for
the village, and to procure property for a future school.
The Maasai community named our project, "Rainbow of Magnolia Fountains of Life." And
so, this enterprise was born. In the years that have followed, we have continued to support this
original community, as well as branching out to several others. I hope that you have come to this
website because you would like to join us.
When you support Rainbow of Magnolia Fountains of Life, you make a donation not just to an
organization but to a community of individuals all of whom also contribute to the same cause.
We donate our skills, our time, and yes, also our own money. 100% of your donation goes to the
work we perform. It doesn't even go for travel expenses. This, we pay for ourselves. Materials
and supplies are purchased in-country, further helping local economies.
At Rainbow of Magnolia Fountains of Life, we believe in the power of human benevolence. We
believe that we can help the world, one child at a time. Ways to make a contribution can be
found at the bottom of this page. But I invite you to explore the other pages of this website, as
well. Learn more about our efforts, past, present, and future.
In the name of the people we currently serve, and all those we may serve in the future, thank you
for your support. Thank you for making this journey with us.